Zontians Worldwide Empower Women through Service and Advocacy.
The ZCCB is currently committed to undertake the following activities to contribute to this vision: 
Kitchen Packs For Women Leaving Domestic Violence Refuges
We supply Kitchen Packs to Domestic Violence Refuges which are supplied to women moving into their own homes.
These packs include:
Plates, glasses and cutlery
Microwave, Toaster, Kettle,
etc
Each year ZCCB:
♦ Purchases the items to create Birthing Kits
♦ Organises a Packing Day including volunteers from the public  to assemble Birthing Kits
♦ Sends them to Kits Australia to be distributed world-wide.
Each Kit Contains:
Soap

 

to wash the birth attendant's hands and the mother's perineum.
A plastic Sheet

 

to prevent the mother and newborn coming into contact with the ground or an unhygienic surface.
Gloves

 

to cover the birth attendant's hands and provide protection from infections such as HIV for carers and care recipients.
Gauze

 

to wipe clear the newborn baby's eyes, and to clean the mother's perineum prior to giving birth.
Cord ties

 

to cleanly tie the umbilical cord.

A sterile blade

 

to cut the umbilical cord and reduce risk of newborn tetanus and sepsis.
More information about this Zonta initiative can be found at  Kits Australia Website.
Both Zonta Clubs in Canberra cut, sew and stuff Breast cushions, generally over 1000 per year with any surplus going to surrounding regions. Every patient (Women and Men) leaving a hospital in Canberra after breast surgery receives a breast cushion.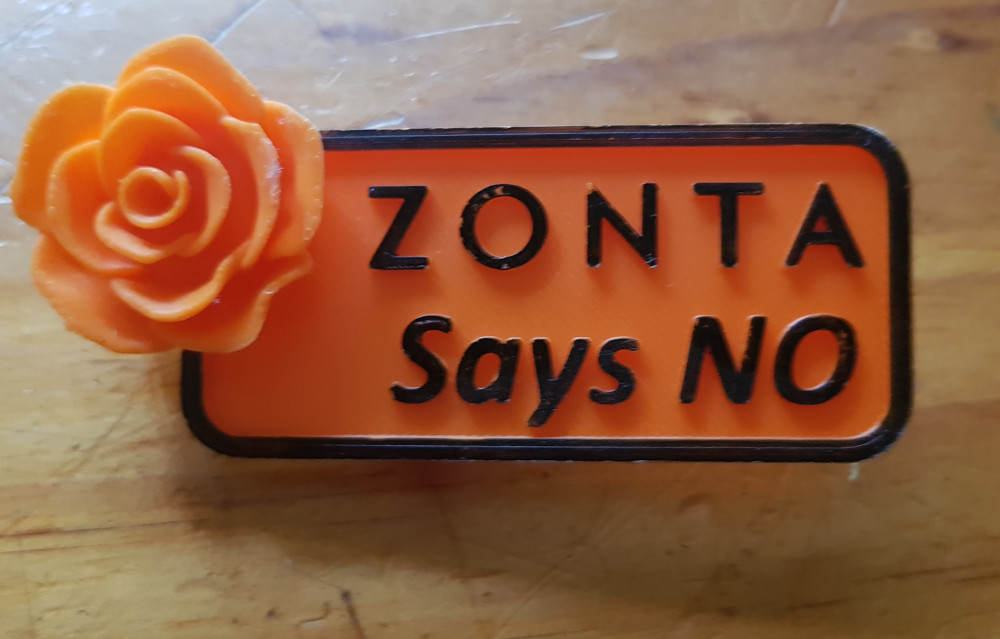 16 Days of Activism is observed annually in line with UN Sustainable Goal #5: Achieving Gender Equality.
Grants, Scholarships & More
ZCCB offers a range of initiatives to support girls and women in achieving their education goals.
More information coming soon. If you have any questions please contact the club via the contact form.