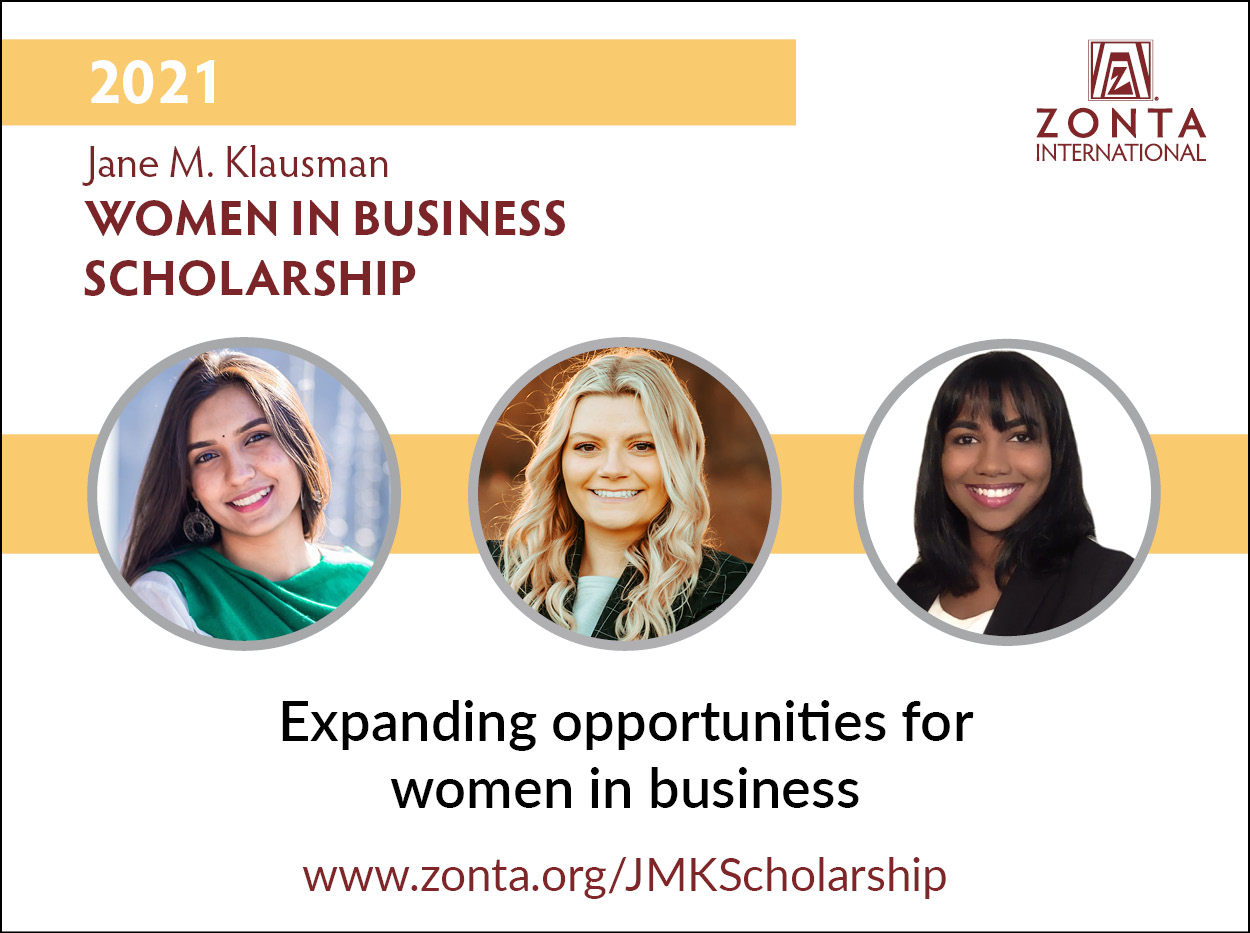 Download Application Form Below
Please contact the Zonta Club of Canberra Breakfast
if you have any queries.
Zonta International believes in gender equality and the Jane M. Klausman (JMK) Women in Business Scholarship program helps women pursue undergraduate and master's degrees in business management and overcome gender barriers from the classroom to the boardroom. The Jane M. Klausman Women in Business Scholarship program was established in 1998 from a generous bequest by Jane M. Klausman, a member of the Zonta Club of Syracuse, New York, USA, and the 1990-1995 Zonta International Parliamentarian.
The program operates at the Zonta club, district/region and international levels. Zonta annually awards up to 32 scholarships of US$2,000 each at the district/region level and six international scholarships in the amount of US$8,000 each.
Eligibility
Women of any age, pursuing a business program with major field of specialization in accounting, economics, finance, business management, marketing, operations management, human resources management, international business, or entrepreneurship at an accredited university/college/institute, who demonstrate outstanding potential in the field and are living or studying in a Zonta district/region, are eligible. Online students are also eligible to apply if enrolled at an accredited university/college/institute.
Students must be enrolled in at least the second year of an undergraduate program through the final year of a Master's program at the time the application is submitted to the local Zonta club. Applicants must be in school at the time the scholarship funds are disbursed and must not graduate before December. Previous International Jane M. Klausman Women in Business Scholarship recipients may not apply to renew the Scholarship for a second year.
More information is available from the Zonta International Website:  HERE